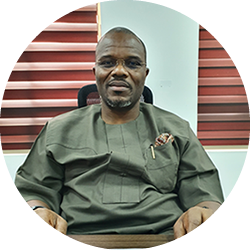 Raymond McLloyd Wilcox
Managing Director/CEO
Mr. Raymond Wilcox is the MD/CEO of Beyond Energy Resources Limited (BERL). He became a member of the Board in 2017 and took over management of the company in the same year. Since then, he has used his technical and management skills including his industry and government relations to move the company to greater heights by growing its revenue and activities by more than 300%.
Mr. Wilcox holds a degree in Electrical Engineering from the University of Lagos, Nigeria, and has more than 30 years of experience in the Upstream Oil & Gas industry, both locally and internationally. He is a registered engineer with the Council for the Regulation of Engineering in Nigeria (COREN) and also member of the Nigerian Society of Engineers (NSE), The London Institute of Electrical Engineers (IEE), The American Institution of Electrical and Electronics Engineers (IEEE)
and the Instrument Society of America (ISA). (This association is now called The International Society of
Automation.)
Furthermore, in terms of experience, Raymond retired from Chevron Nigeria Limited after 25 years of service where his final assignment in was the pioneer General Manager for Nigerian Content Development. In that role, he was also the Chairman of the Nigerian Content Sub-Committee of the Oil Producers Trade Section (OPTS) of the Lagos Chamber of Commerce and Industry (LCCI) and the Chairman of the Oil Producers Sectoral Working Group of the Nigerian Content
Consultative Forum (NCCF) was established by the Nigerian Content Development and Monitoring Board (NCDMB).
Raymond was also a member of the Advisory Council for the Nigerian Content Development Fund (NCDF) as well as a member of the Steering Committee for the Nigerian Content Consultative Forum.
Raymond's versatility, intellectual acumen, and strong interpersonal and leadership skills led to various assignments of increasing responsibilities in Facilities Engineering and Major Capital Projects (MCP) in Nigeria, the USA, Canada, UK, and Indonesia. These include working in various capacities such as Construction Superintendent for the Onshore Areas and the Escravos Terminal; Project Manager for the Tubu Field Development Project; Head of Electrical Engineering and Manager, Business Services in Policy, Government and Public Affairs Department of the Chevron Nigeria Mid-Africa Business Unit.
Additionally, Raymond is a passionate advocate of Nigerian Content Development in all sectors of the Nigerian economy. He has a keen interest in youth development and mentoring. He volunteers his time to teach in secondary schools. He also volunteers for service in his community as well as the church. He has interests in farming and he is an avid lover of sports and exercise, including walking, cycling, swimming, youth tennis, soccer, and golf. He is a much sought-after speaker for conferences, workshops, and seminars locally and internationally on the topic of Local Content Development. He recently completed a 1-week workshop on Local Content Development with the Petroleum Authority of Uganda in Kampala, Uganda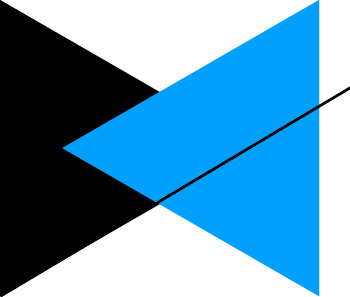 Muhtar Bakare
Director
Muhtar Bakare attended Kings College Lagos and went on to obtain a B.Sc. (1988) and an M.Sc. (1990) in Architecture, from Obafemi Awolowo University. He completed the Senior Executive Program for Africa (SEPA) at Harvard Business School and Wits Business School in 2003. He has over 18 years of executive leadership experience with 14 of them at various start-ups.
He started out at Nigeria International Bank (Citibank Nigeria) in 1991 as a Management Associate and
completed an 18-month executive training program after which he went on to manage the import and export processing of the bank. He subsequently rose to the level of Assistant General Manager, leading the Expanded Target Market Unit, supervising the origination, sale and management of credit, through product programs, to small, growing businesses.
He left Citibank in 2002, to join Trust Bank of Africa (Now Sterling Bank Plc) as an Executive Director to lead the Sales and Marketing Groups and helped to attract new talent and fresh capital, while providing strategic leadership that put the bank on a path to transformation.
He pivoted into the media industry in 2004, founded Kachifo Limited, an independent publishing company and its flagship imprint Farafina. Kachifo has since published the leading voices in contemporary African literature. Farafina Educational's Social Studies for Primary Schools is used by over 200 leading private schools offering the Nigerian Curriculum across the country. Muhtar was also an Executive Producer of the feature film Half of A Yellow Sun.
Between 2007 and 2008, Muhtar assisted in the creation of the editorial department of trailblazing Nigerian newspaper 234NEXT. He was Editorial Director responsible for the recruitment, training and development of all the journalists employed at inception.
He was responsible for setting, benchmarking and maintaining the minimum standard of quality required of the contents of the newspaper. As the Editor of the Editorial Pages, at some point, he was responsible for all the opinion and editorial (non-reportorial) content of the newspaper.
Muhtar was also a founding member, a member of the board of trustees of KOWA Party and at some point acting head of the party secretariat. Between 2012 and 2016, he was Managing Director of Pearson Education Publishing Limited, the Nigerian operations of the leading education services provider in the world. In this role he tried to get Pearson to invest in the direct delivery of basic, vocational and tertiary education in Nigeria.
Muhtar engages actively with start-up and emerging businesses in media, financial services, technology, real estate, energy and educational services. He is chairman of the boards of directors of Kachifo Ltd (Farafina), Koidi Radio Ltd (Radio Now), Beyond Energy Resources Ltd and Purple Money Micro Finance Bank. He is on the boards of Noor Takaful Insurance Company, Descasio Ltd, Purple Real Estate Development Company (Maryland Mall), Greensprings Educational Services Ltd and Rainbow Educational Services Ltd amongst others.